About us
TGH Tech stands out with its innovative and customer-centric approach, providing tailored product-driven solutions for startups, scale-ups, and corporates.
The founding team, composed of Sachin, Arun, and Anand, brings together a unique blend of experience and youthful energy, inspiring us to challenge norms and deliver impactful solutions. Building enduring relationships is our forte, as we prioritize mutual success for our clients and ourselves. Our collaborative environment nurtures creativity, allowing individuals to flourish and grow.
We believe in prioritizing people and addressing their needs by crafting solutions that truly cater to them. Equipped with an unwavering commitment to excellence, we always ensure the success of the products we help define, design and develop.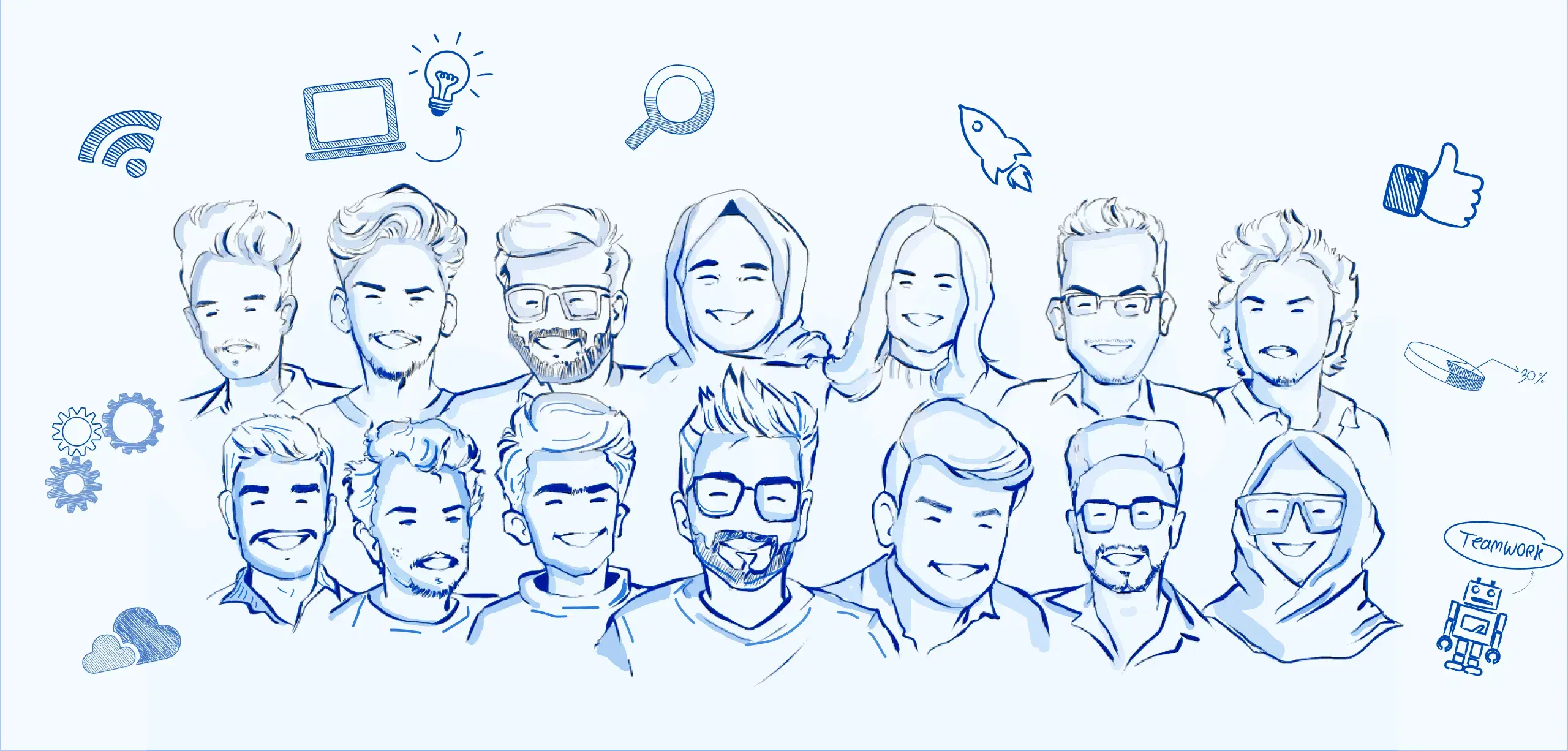 What makes us special
Tailored Solutions
We take pride in providing customized strategies that perfectly align with their goals, ensuring our solutions meet their specific needs.
Market-Driven Approach
We prioritize understanding industry demands and trends, crafting products that go beyond user requirements to resonate with market needs.
Selective Partnerships
We foster impactful collaborations that leverage our expertise, build strong trust-based relationships, and achieve shared goals for mutually beneficial outcomes.
Embracing Youth
Our team's fresh outlook and boundless energy fuel our innovation and drive us to think outside the box.
Beyond Transactions
We actively cultivate enduring relationships with our clients and team, fostering an environment of open communication, collaboration, and sustained growth.
Flexibility
Our adaptable approach empowers us to break free from rigid constraints, exploring innovative possibilities and delivering optimal outcomes for our clients.
Our values
Integrity
We strive for unwavering consistency in our words and actions, honoring our commitments, and taking full accountability for our responsibilities.
Respectful Communication
We foster an environment of mutual respect and understanding, where both clients and team members engage in open and honest dialogue.
Continuous Improvement
We embrace a growth mindset, focusing on building, measuring, and learning, constantly seeking ways to enhance our processes.
Freedom of Expression
We deeply value open and honest communication, providing the freedom for everyone associated with us to express their ideas and perspectives.
Transparency
We uphold a culture of openness and transparency, promoting trust and accountability among all the stakeholders.
Social Responsibility
We place a strong emphasis on building products that not only meet user needs but also have a positive influence on society, empowering and improving lives.
The YE Stack Connect
TGH Tech is an integral component of YE Stack , a new-age venture studio which acts as an operating co-founder to startups, providing them with guidance, resources and empowerment to unlock their full potential. With our expertise and innovative mindset, we proudly serve as the dedicated technology arm within this alliance.

Together, TGH Tech and YE Stack create an unstoppable duo fueled by shared values and a genuine passion for entrepreneurship. This powerful partnership sets the stage for transformative collaborations that propel ventures to extraordinary levels of success.